Who we are
We are a group of students who joined Royal Junior School (RJS) in 1962 and entered the revered portals of Royal College in 1970. Hence we call ourselves the Group of 70. Some of us joined the group subsequently...from other schools.
The group consists of colleagues who have done a myriad of jobs ranging from being businessmen, entrepreneurs, soldiers and sailors (strangely no airmen!), IT professionals, Interior decor specialists, Engineers,...
Read More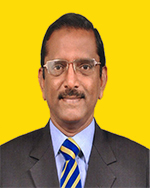 President's Message
I feel elated to pen this message to our website as the President of the one and only ?Royal College Group of 70?.
Needless to say, this dynamic group has brought immense joy and happines....
Read More